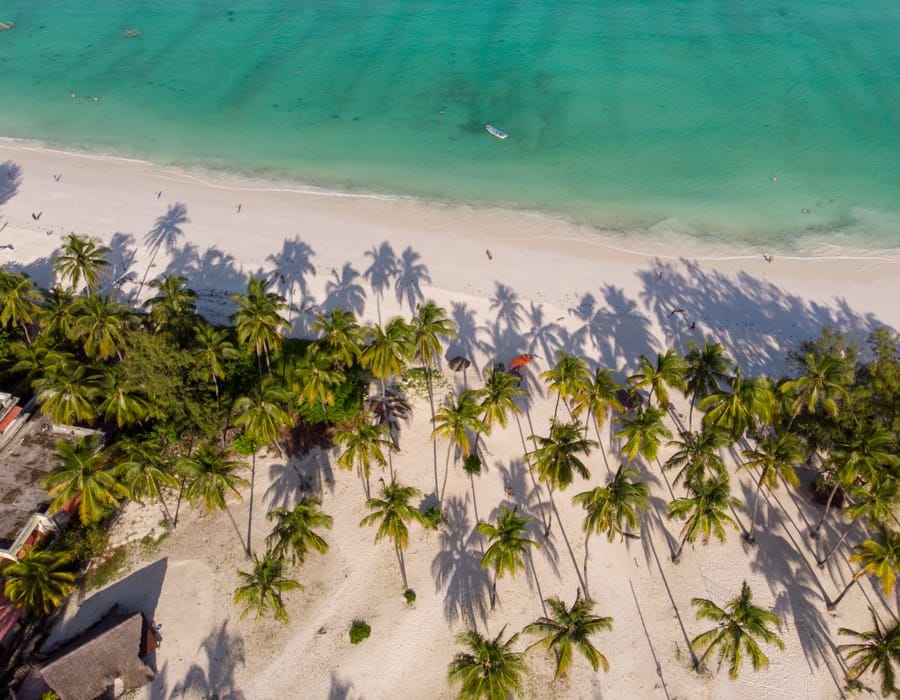 Activities
ENJOY THE SEA
Located on the southeast coast, Paje beach has all the makings of a perfect beach: long stretches of white sand, palm trees swaying in the breeze, and turquoise waters.
Paje is peaceful and quiet, making this beach a great alternative to the busier, more developed beaches in the north of Zanzibar.
Paje beach is known for its water sports, and the excellent kitesurfing conditions draw amateur and professional kitesurfers from all over the world to this specific area of the island.
In addition to this, the clear, warm waters are great for scuba diving. The reefs offshore are home to turtles, starfish, trumpet fish, moray eels and other colourful marine creatures.