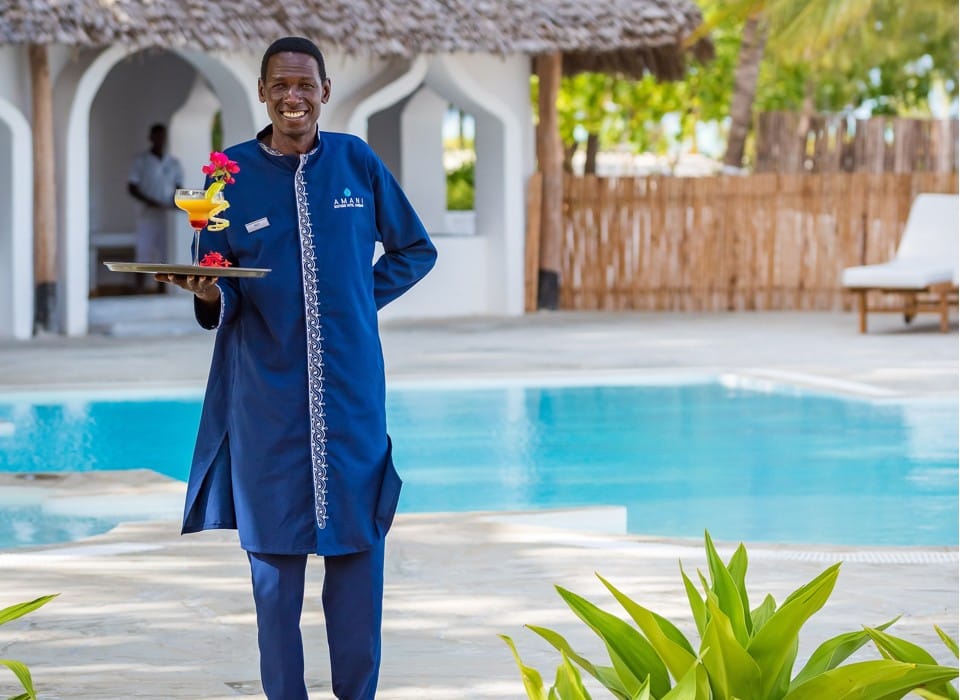 All the colors and flavors of local dishes
It should come as no surprise that Zanzibar's cuisine offers a bewildering array of aromas, flavours and textures. The island reveals a unique combination of tastes and food influences, where international cuisine melts with Swahili traditions.
Only a few strides from the shore and overlooking the Indian Ocean, our restaurant offers a wide choice of meals
The highest quality of service and only the local fresh products is what makes it feel so special. Each and every one of our meals is freshly made and are prepared with the purpose of blending the local flavours and the demanding expectations of gourmet cuisine.